With Love from Royal River Books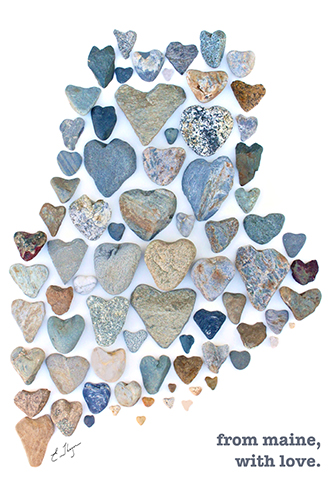 Since I own a bookstore, it is pretty much a given that my loved ones will receive a book whenever a holiday rolls around.  I take pleasure in searching for books that I think someone I care about will enjoy.
Although Valentine's Day isn't a gift-giving holiday, it is a chance to show the people you love how you feel about them.  For me, this usually means a card and a few small gifts (including chocolate, of course).  This year, instead of picking out a book that I think a loved one will enjoy, I want to give a book that I love.  For me, this is like giving a piece of myself.
When I was in sixth grade, my mother started to give me books to read that she loved.  She gave me Gone with the Wind and I remember when she found me crying in my room after I finished the book.  She came in and sat on my bed and gave me a big hug.  My mother passed away several years ago and I feel close to her when I think about all of the books she gave me and the stories that we have shared.
Books have always created a strong bond between my sister and I.  We don't get to see each other very often so it is fun to connect about a good book.  I am going to give her Cloud Atlas which I absolutely loved and will give us plenty to talk about!
Coming up with a book that I love and that might appeal to my husband was tough.  We don't typically read the same genre.  I thought back to books that have been meaningful to me over the years and stumbled upon Tuesdays with Morrie.  I hope he likes it.
For Lila and Sawyer, I will be skipping the trucks and princesses.  They will be getting a copy of Where the Wild Things Are.  I haven't read it for 35 years and really look forward to reading it again!
Along with books, we have a great selection of cards from local artists.  Ellen Thayer creates images with "love rocks" that she has found along the coast, photographs them, and turns them into cards.  We have locally made candles and arts and crafts materials for making your own cards and gifts as well.