We are open from 10am to 5pm Monday through Saturday!  Face coverings are required.
We also offer curbside service.  To order:
Want your ordered delivered? We joined Bookshop.org and are excited to launch our Online Store!  Shop Online now.
Your order will be shipped directly to your address from our distributors so you can place orders for books that we don't have in our inventory. Unfortunately, our online store does not accept Royal River Books gift cards. A percentage of your sale will go directly to Royal River Books. Online orders are not available for curbside.
Thank you for supporting Royal River Books!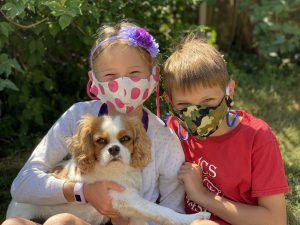 Like the rest of the world, I approached this summer with apprehension. I own Royal River Books on Main Street here in Yarmouth and I also own a Maine seafood restaurant in Asheville, NC called The Lobster Trap. My husband is a builder and we have a nine year old and an eleven year old. …
Read More
Sign up to receive information about specials, latest news & events.