When We Were the Kennedys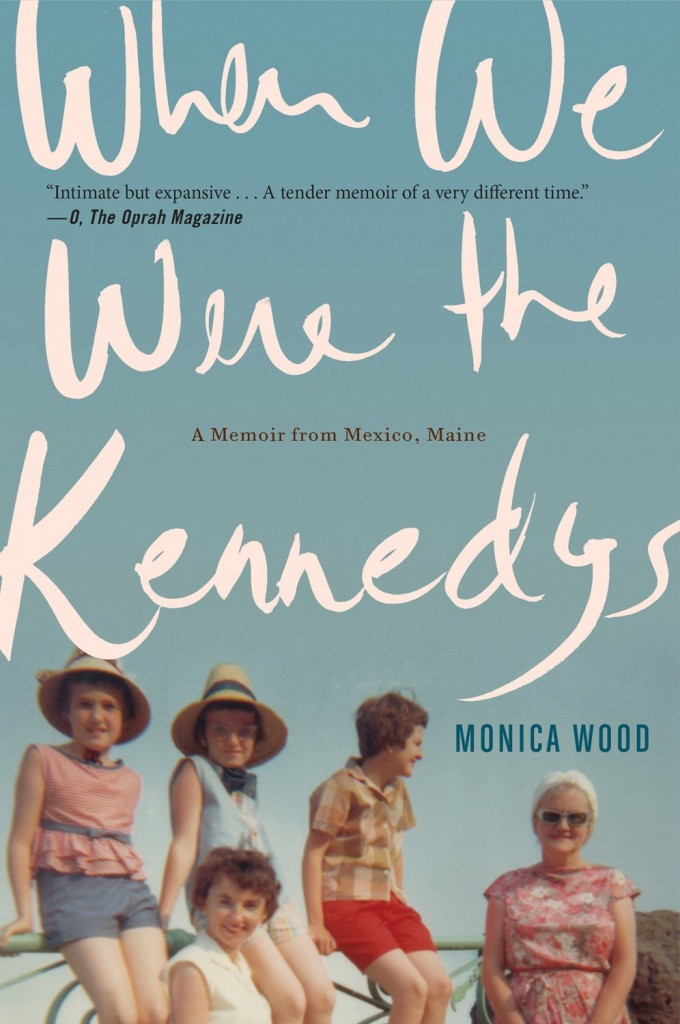 This is a review by Karen Watterson, one of the wonderful friendly faces you may see at Royal River Books.
"When We Were the Kennedys" is a memoir of growing up in a small Maine town, told with great warmth and affection. It's easy to picture the triple decker "blocks" in which most families live, the French Catholic school the girls attend and the looming paper factory across the river.
It's 1963 and to most of us, that means one thing – the assassination of President Kennedy. But to Monica Wood, 1963 is also the year her beloved father died suddenly, on his way to work at the Oxford Paper Company in Mexico, Maine.
As Monica's mother makes her way through the first excruciating year of widowhood, she finds an empathy with the also newly widowed First Lady that helps her survive. "She never directly compared herself to Jackie, but often in the following months, standing at the stove, she might suddenly stop in mid-stir, cock her head like a bird, and say 'I wonder how she's making out.'…Jackie's story made Mum's bearable."
"When We Were the Kennedys" is a story about the grief of losing a parent, but also the joy of a loving family that holds each other up through their sadness. She and her three sisters try to make sense of their personal tragedy with the help of friends, neighbors and a popular uncle who is also a Father (literally and figuratively). The people of Mexico are a lively ethnic mix with one thing in common – the paper mill. It's the lifeblood of the town, its very history.
Wood's writing style is elegant, appealing and thoroughly enjoyable. She is able to pull of the trick of alternating the past, present and future so deftly that it almost seems like a sleight of hand. I am in awe of her ability to successfully pull off this literary magic.
"When We Were the Kennedys" (now in paperback) is a must for anyone who grew up in Maine. For others who are lucky enough to live here now and for those just passing through, don't miss this wonderful book for a taste of small town Maine life, family love and humor. Take it to the beach, the backyard or out on the boat – it's summer reading  its best!