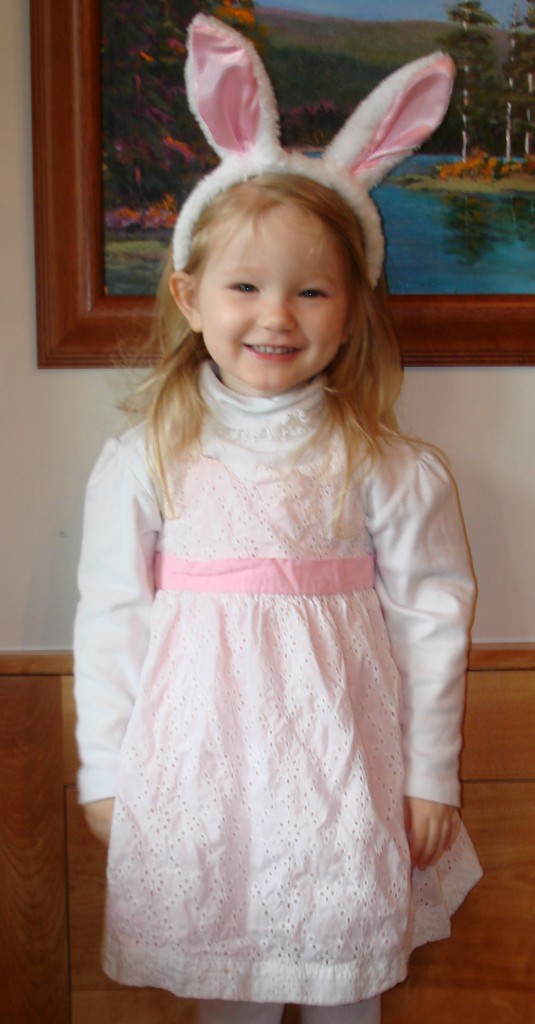 When we returned from a perfect spring skiing weekend last Sunday, my almost 4 year old daughter went running onto our front lawn exclaiming, "The grass is back!"  My husband and I yelled back, "Watch out for dog poop!"  Yes, spring is definitely in the air.
Easter is right around the corner.  I don't know about you, but as soon as I get close to finishing the candy from one holiday another one is looming ahead.  We still have Halloween candy above the refrigerator, which was abandoned in favor of Christmas candy, which was abandoned in favor of Valentine's Day candy, which will soon be abandoned for Easter candy.  Don't get me wrong, I am a downright chocoholic, but I try to keep everything in check for the kids.
So this year I am planning to do colorful baskets for the kids full of books and crafts.  I know just the place to go!  Royal River Books has an excellent selection of new releases like, "Emeraldalicious", "Sofia the First" and "This Is Not My Hat".  We also have the classics including, "Marshmallow", "The Country Bunny and the Little Gold Shoes", and "I Am A Bunny".
We have expanded our Arts & Crafts section this year.  You will find a broad selection of Dover coloring and activity books along with a unique selection of creative projects to keep everyone busy on rainy days.  And don't forget markers, pens, crayons and pencils.  When it comes to pencils, we have Ninja, fuzzy, sparkly and scented.  Stickers are great for Easter egg hunts and you will find plenty of variety at Royal River Books.
For the adults, we expanded our journal section and added a number of new Moleskine products.  There are some great paperbacks available now, including "Language of Flowers", "Age of Miracles" (also good for young adults), "American Sniper", and "Rules of Civility".  I really loved "Language of Flowers" and it is inspirational for getting your garden going.
I hope you all have a wonderful Easter and a happy spring.  I appreciate your support and look forward to seeing you soon.