Coming Together Through Books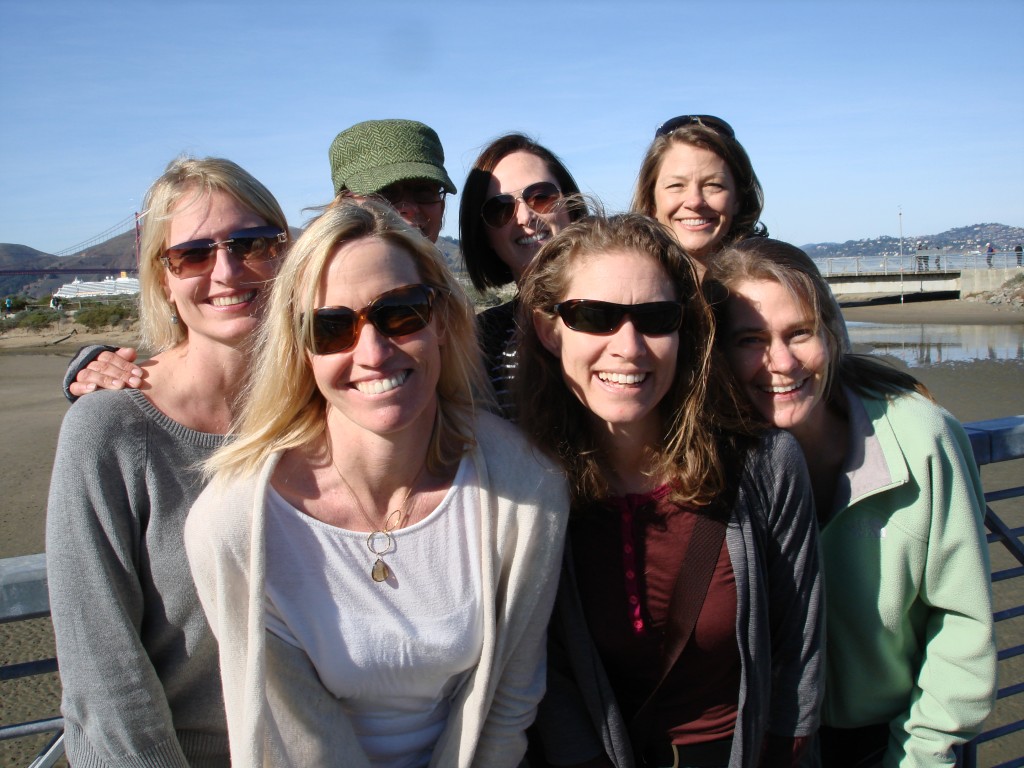 I just returned from a girl's reunion in San Francisco.  When I moved to San Francisco in 1993 at the exciting age of 21 I was surrounded by fellow twenty-somethings who had also migrated to this golden city.  I was fortunate to fall into an eclectic group of girlfriends that I spent the next 9 years with discovering the city and ourselves.
My plane landed on Friday morning and I immediately grabbed a taxi and met my old friends at our favorite brunch spot, Liverpool 'Lils.  I ran over to our old table on the patio overlooking the Presidio and, after hugs and greetings, was quick to join a lively discussion about "A Visit from the Goon Squad" by Jennifer Egan.  Having recently won the Pulitzer Prize, many of the girls had read it or were in process.
Part of the book takes place in San Francisco and the time frame of the book is so relevant to our lives that the conversation brought us together in a way that general catching up could never achieve.  The book had evoked emotions in me about the passage of time and the changing of circumstances.  It was such a pleasure to share these emotions with my old friends.
We went on to discuss "Cutting for Stone", "Sarah's Key" and "Room".  As each book was discussed, elements of each of our lives were revealed.  We hadn't all gotten together for six years, so major life events needed to be disclosed.  We laughed, we listened, we felt each other's pain and successes.
I had just finished "The Good Daughter" about three generations of Iranian woman.  I was happy to pass it along to my friend Josie, who is a producer for Good Morning America and is very interested in the Middle East.  My friend Jen passed "Everything is Illuminated" to me, which I have been meaning to read but haven't gotten around to.  We all gave each other recommendations for books that were meaningful to us.
Reading itself is such a solitary experience that I forget how social the discussion of books can be.  It was such a treat for me, as a bookstore owner, to experience coming together with my dear friends over books.  I will think of my friends whenever I see a book that they have recommended.