Treat Yourself to a Day on the Town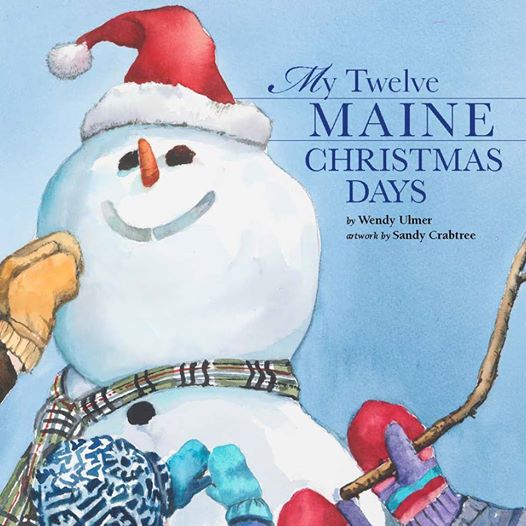 I fall victim to it every year.  Shopping for Christmas turns into another task on my To Do list.  I am not good about finding time to do it during the day, so I hit cyberspace after the kids have gone to bed and I have a glass of wine in my hand.  This is the point at which the spirit of Christmas turns into a UPS truck.
I felt fortunate to participate in a completely different shopping experience last Sunday at Royal River Books (yes, ROYAL RIVER BOOKS IS OPEN ON SUNDAYS UNTIL CHRISTMAS :-).  Customers were giving personal recommendations to each other about great books they or other family members had enjoyed.  I was happy to see that many of the locally made products that we offer were popular with shoppers.  The store felt warm and friendly.
This year, I want there to be a connection between the gifts that I give, the community that I live in, and the people that I care about.  I feel lucky to be a part of a community that has so much to offer.  Instead of making a list, I am going to make the time to see what is outside my front door.
At Royal River Books, we have a lot of stuff that you can't find on Amazon.  Stephen King has a new book called, Hearts in Suspension that was published by the University of Maine Press.  It contains an eloquent, personal essay from King about what life was like for college students during the sixties.  Also by the University of Maine Press, The Historical Atlas of Maine contains a beautifully illustrated, astonishingly comprehensive history of our state.
Another popular title not found on Amazon is My Twelve Maine Christmas Days.  Based on the traditional carol, this lovely book spotlights the gifts of Maine and the people who share and treasure those gifts.  The same author, Wendy Ulmer, has also published a beautiful board book called, One Green Tree, Ten Chickadees.
We have added many unique gift items like zipper pulls made in Yarmouth, emoji necklaces, book jigs, handmade journals, and LED pens.  We love our local artists and carry holiday cards, boxed notes and calendars that showcase their work.
As I mentioned, we are now open Sundays so we will be open 10am to 5pm every day until Christmas.  We are located at 355 Main Street in Yarmouth.  There is street parking and parking behind the building.  We really appreciate your support and hope you have a wonderful holiday!