Royal River Books & Gifts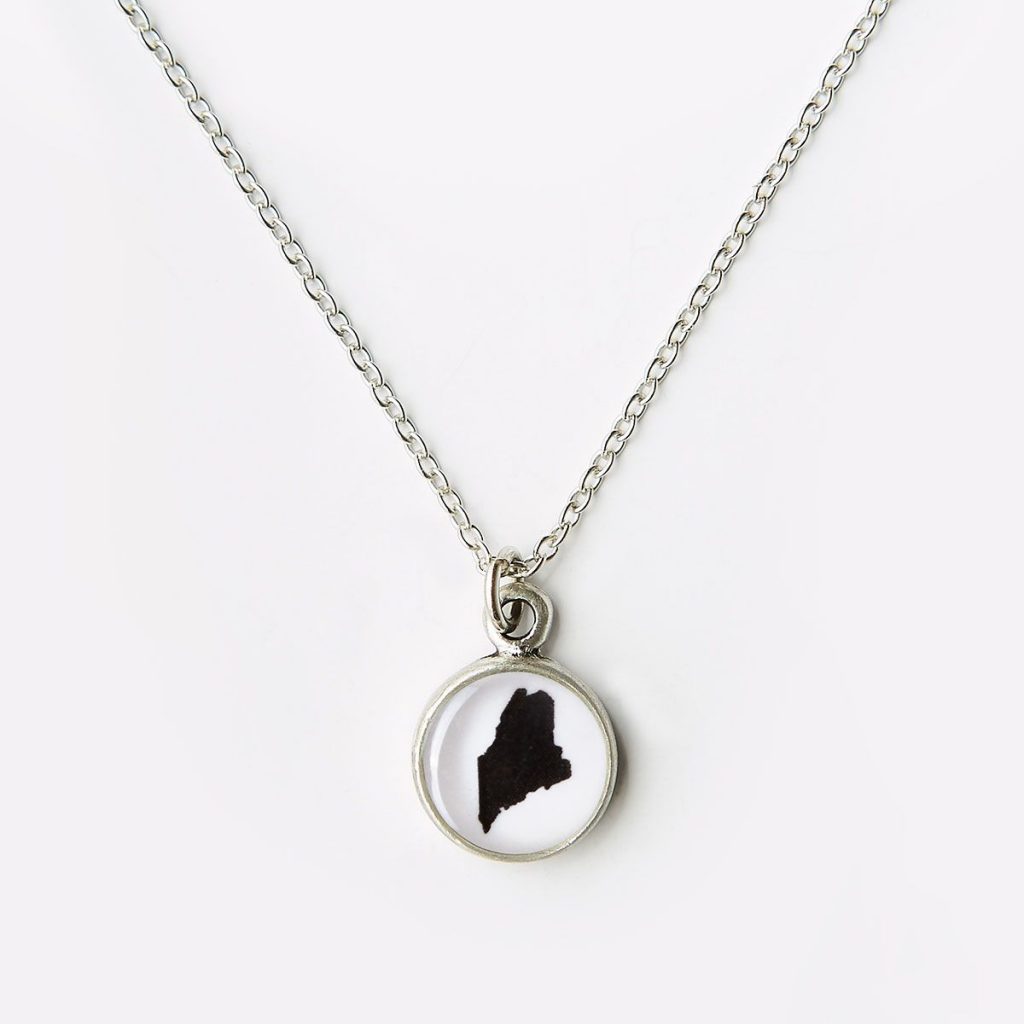 Whenever there is a vacant store front on Main Street in Yarmouth I hear, "I wish someone would open a gift shop". I like what that says about our community. It would appear that the lovely folks that live here and visit here enjoy giving gifts and would like more gift giving options.
While I am not in a position to open a gift store, I am happy to add more "gifty" items to our inventory at Royal River Books. Finding unique items that are hand crafted and made locally is not hard when you live in Maine. I am excited to feature the following products:
Chart Metalworks Jewelry – Nautical themed necklaces, bracelets, earrings and keychains handcrafted in Portland.
JustKim Bags – Nautical themed handcrafted bags in a variety of sizes.
Wilbur's Chocolate – Assorted chocolates and fudge sauce hand made in Freeport.
Dishtowels by Curren – Beautifully hand painted flour sack dishtowels by Curran Burfeind in Falmouth.
Red Letter Day Snack Bags – Adorable reusable, machine washable, food safe handcrafted snack bags by Sarah Day in Yarmouth.
McCrea's Caramels – Handcrafted in a nut-free facility in Hyde Park, MA.
Seawicks Candles – 100% soy candles hand poured in Boothbay Harbor. Stop by to see their new Maine candles and be sure to save the glass for your favorite cocktail.
Art Calendars – Wonderful selection of art calendars by Maine artists Alison Bramhall, Blue Butterfield, Kate Libby, Erica Leigh, David Clough and more.
Festive Fish Screen Cleaners and Mouse Pads – Colorful and bright artwork by Yarmouth artist Alison Bramhall.
We have also added an interesting selection of cocktail napkins, fun socks for all ages, and some cool art supplies. Did I mention cards? We have a surprisingly large selection of greetings cards and boxed cards. We just put out our beautiful boxed Christmas cards if you want to get a head start on the holidays.