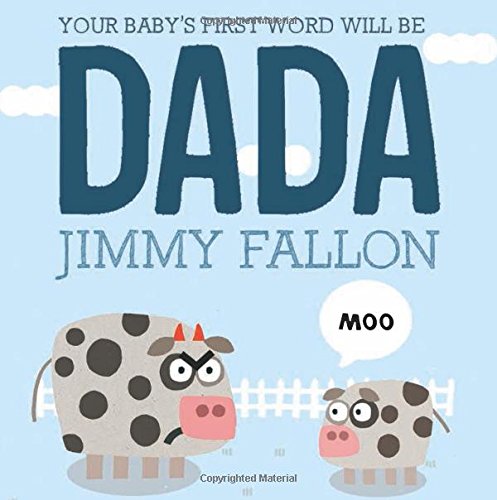 Since June is crazy with the school year ending and graduations, I started to wonder whose idea it was to put Father's Day on the third Sunday of the month.  I looked on Wikipedia and found that in 1915 Mr. Harry Meek determined that Father's Day should be on his birthday, which was the third week in June.  I could not find out if Mr. Meek had school age children or perhaps the school year was defined differently in 1915?
I do know that in 2017, families with kids in school can have a pretty hectic calendar at this time of year.  In the midst of teacher appreciation, prom, award ceremonies and ice cream socials, the father's in our lives may end up getting the short end of the stick.  I encourage everyone to plan ahead and try not to let June 18th sneak up on you.
To make things easier, I have a great list of books I would recommend as Father's Day gifts.  You can find all of these at Royal River Books.
The American Spirit by David McCullough – A timely collection of speeches by David McCullough, the most honored historian in the United States—winner of two Pulitzer Prizes, two National Book Awards, and the Presidential Medal of Freedom, among many others—that reminds us of fundamental American principles.
The Operator by Robert O'Neill – A stirringly evocative, thought-provoking, and often jaw-dropping account, The Operator ranges across SEAL Team Operator Robert O'Neill's awe-inspiring four-hundred-mission career, which included his involvement in attempts to rescue "Lone Survivor" Marcus Luttrell and abducted-by-Somali-pirates Captain Richard Phillips and which culminated in those famous three shots that dispatched the world's most wanted terrorist, Osama bin Laden.
The Return: Fathers, Sons, and the Land in Between by Hisham Matar – WINNER OF THE PULITZER PRIZE • The acclaimed memoir about fathers and sons, a legacy of loss, and, ultimately, healing—one of The New York Times Book Review's ten best books of the year, winner of the PEN/Jean Stein Book Award, and a finalist for the National Book Critics Circle Award and the Los Angeles Times Book Prize
Flyfisher's Guide to New England by local author Lou Zambello – This completely new fly-fishing guide to New England is the best fly-fishing guide ever on this fishery-rich and historic area. Author and fly-fishing guide Lou Zambello provides all the information required for you find and successfully fish hundreds of waters in Maine, New Hampshire, Vermont and Massachusetts.
Salt in Their Veins: Conversations with Coastal Mainers by local author Charlie Wing – Famous for their independence and dry humor, Coastal Mainers open up to Charlie Wing.  Read the stories of their lives and their feelings about government, the world, and "people from away."
We look forward to seeing you soon!