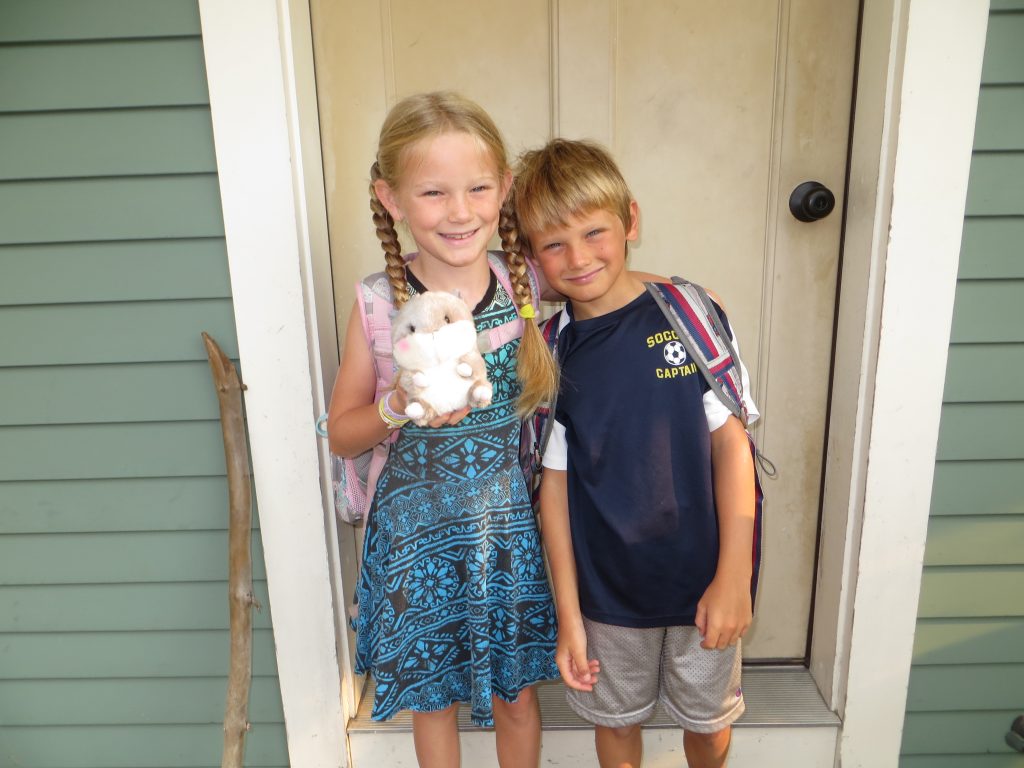 I think back to school is a bigger deal for me than it is for my kids.  They smile for the camera, faces glowing from running around under the sun all summer, and then jump onto the bus.  All day my thoughts go back to school wondering how their first day is going.  I wait for the bus anxious to hear every last detail of their day.  They run off the bus and start playing with their friends.
I definitely spend a lot more time with the kiddos over the summer than during the school year.  There is a little letting go each fall as they get on the bus a year older.  I have no control over what happens to them when the bus pulls away.  I can only support them as they navigate all of the challenges of adolescence and hope that our communication stays open and honest.
I like to use books to help with communication.  American Girl puts out some great books for girls that help with body issues, technology, friends, family, school, feelings and confidence.  We carry many of these at the bookstore.
Books are also a great reward for doing well in school.  There have been some highly anticipated new releases for young readers that are available this fall.  They include:
Dog Man: Lord of the Fleas by Dav Pilkov (August 28, 2018)
Kristy's Big Day (Baby Sitter's Club Graphic Novel #6) by Ann Martin (August 28, 2018)
The Bad Guys Do-You-Think-He-Sauras?! by Aaron Blabey (August 28, 2018)
Supernova (Amulet #8) by Kabu Kibuishi (September 25, 2018)
The Meltdown (Diary of a Wimpy Kid #13) by Jeff Kinney (October 30, 2018)
9 From the 9 Worlds (Magnus Chase and the Gods of Asgard) by Rick Riordan (October 2, 2018)
I use the new school year as an opportunity to freshen up the bookstore.  We are always bringing in new books, but I like to try different sidelines to see what works.  We recently brought in a new line of puzzles, fun stuff for kid's backpacks, page-a-day calendars, moleskine planners, new cards and art prints.  I will continue to expand our gift selection as we move towards the holidays.