10 Warm Ideas for Cold Days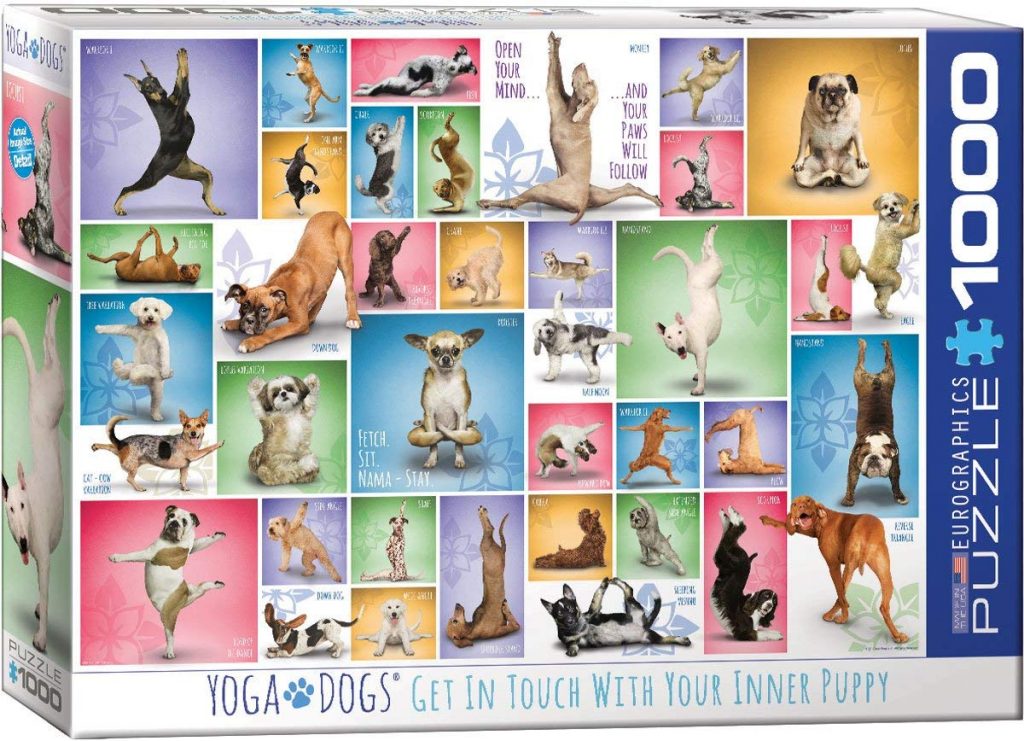 The temperature is dropping, the ground is still bare, and there are a lot of school holidays ahead.  Here are some ideas from Royal River Books on how to stay warm and cozy and constructive this holiday season.
Do a puzzle. We have a great selection of puzzles at the bookstore ranging from 100 pieces to 1000 pieces.  Looking for something that will interest the kids?  How about Yoga Dogs?
Have a tea party. My 9 year old daughter begged me to bring home some Zen Bear tea the other day.  At Zen Bear, they put the tea in the honey!  Zen Bear is a Maine family owned company that takes local herbs and mixes them with local honey.  Just add hot water and a Royal River Books mug!
Get started on your holiday cards. We have a great selection of unique boxed Christmas cards from Maine companies like Saturn Press and Borealis.
Bake with someone you love. Royal River Books just started carrying products from Ulster Weaver, a textile company based in Ireland with a wonderful line of aprons, tea towels, and pot holders.  We have a lovely set of matching mom and daughter aprons that would be perfect for making holiday cookies!
Plan your next vacation. We recently added a new travel section with beautiful travel guides covering everywhere from Peru to the Greek Islands to New Zealand.
Start a journal. We added a new floor display filled with environmentally friendly decomposition books with inspirational cover designs.
Learn calligraphy. Try our calligraphy markers and easy to follow instructions that will make learning fun!
Organize! Make it enjoyable by reading the graphic novel version of The Life Changing Magic of Tidying Up called The Life Changing Manga of Tidying Up.
Go shopping! Visit your favorite local store and you are sure to see a friendly face.
Lose yourself in a great book. I have to admit this is one of my all-time favorites.  I just finished The Storyteller's Secret and absolutely loved it!
We look forward to seeing you soon at Royal River Books!  We are located at 355 Main St. in Yarmouth.  There is street parking and parking behind the building.  We are open 10-5 Monday through Saturday and 10-5 on Sundays from Thanksgiving to Christmas.