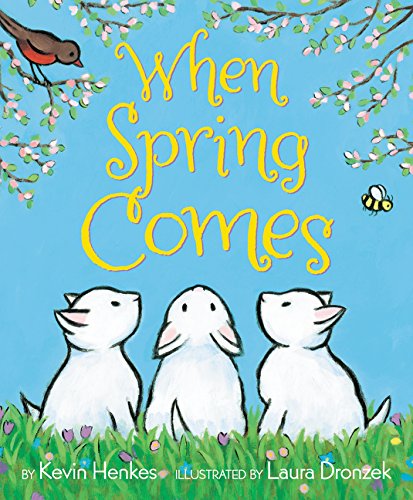 As Anne Bradstreet has said, "If we had no winter, the spring would not be so pleasant."
There is nothing like stepping outside on one of those first warm days in March hearing the birds sing and feeling a warm breeze and the sunshine on your face. In reality, it is probably 45 degrees, but you put on a t-shirt, open the doors, and your head is full of possibilities.
The official first day of Spring is Wednesday, March 20th, which also marks the vernal equinox. I wasn't entirely sure what vernal equinox meant, so I decided to look it up and am going to share a few fun facts about this joyous change of seasons. I learned the following from the old Farmer's Almanac.
The word equinox comes from the Latin words for "equal night"—aequus (equal) and nox (night). On the equinox, the length of day and night is nearly equal in all parts of the world. With the equinox, enjoy the increasing sunlight hours, with earlier dawns and later sunsets.
For the first time in nearly 40 years, the Spring equinox will occur on the same day as March's full Moon. But that's not all: March's full Moon will also be a supermoon, meaning that it will be slightly larger and brighter than most of the other full Moons this year.
On the March Equinox, the Sun crosses the equator from south to north. If you were standing on the equator, the Sun would pass directly overhead on its way north. Equinoxes are the only two times a year that the Sun rises due east and sets due west for all of us on Earth.
As I ponder the passing of the longer days from the southern hemisphere to the northern hemisphere, I am reminded of how much we all share on this planet. Maybe that is why spring brings hope.
I love this time of year at Royal River Books. I put the crockpot cookbooks and knitting books aside to make room for gardening, Easter, bird watching and travel. The pinecones in the window are traded for colored eggs and bunnies. Cozy gives way to sunny and bright.
Spring has inspired me to bring in a lot of new products and I invite you to come and browse! We have colorful fun socks from Solmate, bunny cheese plates, lemon aprons and gauntlets, unicorn rainbow lunch boxes and underwater tea towels. You are sure to find something special to put in everyone's Easter basket.