Stop in to browse the latest best sellers, discover a local author, or ask our friendly staff for a suggestion. You will find a delightful children's section and a unique selection of cards and gifts. We offer free gift wrapping, loyalty rewards, and a 10% discount for all special orders.  Learn More
Here are some of our featured products: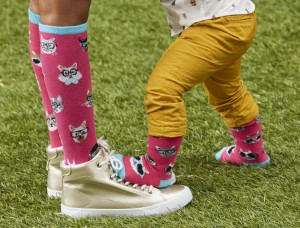 When Kara, a lovely woman who lives here in Yarmouth, suggested that I might try selling socks at Royal River Books my immediate reaction was, "Socks??" with a puzzled expression on my face.  Then I noticed the socks that were in her hand and immediately fell in love with the baby seals with bow ties…
Read More
Sign up to receive information about specials, latest news & events.